Community services are available every year thanks to classes and communities, who work hard to give back to the community and collaborate with others. You can check back to this page frequently to learn more information about current and upcoming community service opportunities.
Freshmen: Freshmen class wrote letters to seniors at Independence Village
Sophomores: Special Spaces
Juniors: Girl Scout Cookies
Seniors: Blood Drive

Powered by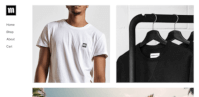 Create your own unique website with customizable templates.