Follow our Twitter: @NVStuCo​
CALLING ALL STUDENT COUNCIL SENIORS!

​If you are interested in a student council senior scholarship, check the senior class website page for 2 very important documents! Good Luck!
Student Council aims to make an impact on school activities, enhance school spirit, and increase student involvement in school affairs.
Neuqua Valley Student Council Meetings:
-Class Meetings Tuesday mornings: 6:45 - 7:10
- Main: Forum Rooms
- Freshman Center: Room H11
-Committee Meetings Friday mornings: 6:45 - 7:10
- Business Hallway at Main
​
Check the calendar below to view the meeting schedule for the 2018-2019 school year.
Class Meetings:
During our class meetings we discuss various topics such as upcoming dances, fundraisers or charity events. The class meetings are run by 4 students from that grade who hold the positions of President, Vice President, Treasurer and Secretary, and meetings are overseen by 2 class sponsors (faculty members). Each person holding a position in this group was elected by the student body.
Committee Meetings:
In our committee meetings, each committee discusses topics pertaining to its own responsibilities. The 3 committees at Neuqua Valley are Spirit/Special Events, School Relations and Human Relations, and their meetings are run by committee chairs that are selected by Student Council Executive Board.
How Do I Join?:
Everyone is welcome to join Student Council! Students can become members at any time, however to hold a position as class officer or committee chair, they must submit an application at the end of the school year. Yet all student representatives have the opportunity to elect the Executive Board at the end of each year. We hope to see you at one of the upcoming meetings and thank you for your participation in this club!

Have questions, comments, or concerns?
Please feel free to contact our main sponsors:
Mrs. Yavorski ->
Jennifer_Yavorski@ipsd.org
Ms. Dunham -> Amanda_Dunham@ipsd.org
​​
Powered by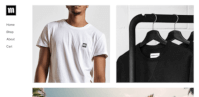 Create your own unique website with customizable templates.