Senior Scholarship Information:
We've finally reached that last year of high school, and we're excited to pursue a new year and new activities! It's still not too late to join student council, and you're always welcome to become a member. We can't wait to start the 2018-2019 year with new and previous members in Student Council. This year will be busy with a blood drive, candy grams, and prom planning, and we'll need all the help we can get! We hope to see you at this year's upcoming meetings.
When the upcoming year begins, you will be able to check back to this page as a resource for if you ever miss any meetings. All information will be available with just a click below.
President: Michelle Ramos
Vice President: Alex Wasowicz
Secretary: Angie Galas
Treasurer: Eshwar Pitchiah
Sponsors: Mrs. Chrencik and Ms. Many



2/5/2019 Class Meeting
1/22/2019 Class Meeting
Powered by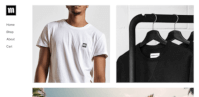 Create your own unique website with customizable templates.