​We can't wait to start the 2018-2019 year with new and previous members in Student Council. We hope that you stick with it and have fun along the way! This year will be filled with new and improved ideas with your help, so attend your class and committee meetings during the week and have a great year too!
When the upcoming year begins, you will be able to check back to this page as a resource for if you ever miss any meetings. All information will be available with just a click below.
​

​President: Rohan Ramesh
Vice President: Mansi Gupta
Secretary: Aniket Joglekar
Treasurer: Helen Zhao
Sponsors: Mr. O'Toole and Mrs. Hanson


02-05-19 Meeting Agenda
01-22-19 Meeting Agenda
Powered by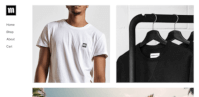 Create your own unique website with customizable templates.