Special Events is the committee in which we take care of many different events that are held at Neuqua Valley. We help choose the decorations for our school dances and help decorate before the dance also. Other events we help host are Mr. NVHS and team building.
When the upcoming year begins, you will be able to check back to this page as a resource for if you ever miss any meetings. All information will be available with just a click below.
​
Chair Holders:
Lauren Bertling
&
Sahana Gopalan
&
Younis Nooraldeen

2/8/2019 Committee Meeting
1/25/2019 Committee Meeting
Powered by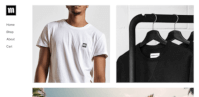 Create your own unique website with customizable templates.